The Royal Agricultural University Careers Service offers guidance and career advice to students and graduates.
Today's post has been written by our Careers and Employability Coordinator, Victoria Maskell.
The Careers team are increasingly using digital to support students and allow them to gain those all-important employability skills. Victoria explains what they have been up to…
Starting with Social Media
Here in Careers we're trying to develop our outreach to our current students, graduates, employers, and future employers too. We have numerous social media pages which can be found below:
We tell students that Social media is a great way to link with employers, and over the next month we will be starting a LinkedIn page – students are more than welcome to connect with us. We ask them to make sure their pages are professional if they are trying to job hunt on social media platforms. If they are not job hunting and want to keep their pages for personal use, we suggest they put the settings as private as possible. You don't want a potential employer seeing all those Snapchat filter selfies, or those nights out before you've even had an interview! We'll be publishing a digital etiquette guide on our blog (see below) on 26th February, so watch this space.
Blogs
The Careers team have a weekly blog which is published to our social media pages, but it can also be accessed through here: http://careers.rau.ac.uk/blog/2018/01/. Over February we are looking at student employability and have published posts on Digital skills for employability.
We explain to students that blogging is a great way to improve their writing skills, and a chance develop a professional portfolio – it would be great to have more blogging or vlogging about students' time on placements. Drones are popular at the university (and in agriculture more generally). If students have a drone, or access to one, we encourage them to record little projects. Building up a portfolio can really help you stand out from the crowd when applying for jobs and allows you to easily demonstrate transferable skills such as attention to detail, and time management. Students can also add the links to their LinkedIn page, or sometimes even send it as extra evidence along with their CV and application form to a job advert.
Jobs Portal
We have a jobs portal that all students and alumni can access through our Virtual Learning Environment (VLE). The portal is built on WordPress. An RSS feed from the portal is shared through various University Social media sites.
CV Clinics
We hold weekly CV clinics in the RAU atrium which is a great way for students to informally have their CV looked over. In terms of how they manage their CV and job applications, we advise that they open a folder in a "cloud" account. That may be Google Drive, or Office 365, or another account which they currently use. They can then save their CV in here, this way they can access it at anytime, anywhere. It is probably best to use a home account, rather than your RAU one – as once students have graduated they will still have access.
We suggest that for every job application students' write, they should make sure you they save that document, and upload it to the cloud. You never know when you may need your CV, and you can copy and paste examples of past applications into current ones.
Time Management
Improving their time management skills is something the Careers team are keen to help students work on. We support them in making the best use of their phone and tablet. With your RAU account you have access to Outlook calendar, so we advise students to sync up their calendars or use their phone's calendar to in put their timetable, deadlines, exams etc. This way we hope they will know exactly when should be! We work with students to help them set reminders or "study time" for themselves, to allow them to focus. Our advise is: if the never ending WhatsApp and Snapchat notifications are becoming a distractions then either put your phone on "do not disturb" for small periods of time. You can then check it periodically, but won't have the distraction of it buzzing when you're getting into the flow.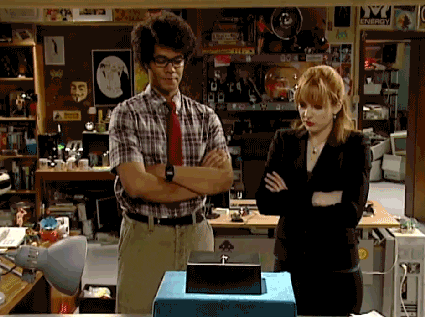 We're very much looking forward to working more with the digital transformation team!